Retire United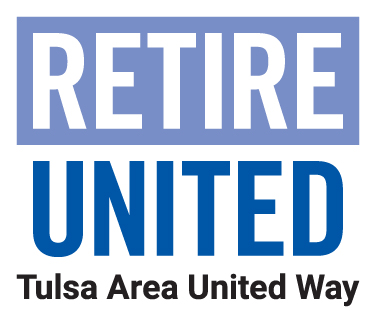 Retire United's mission is keep productive citizens engaged as valuable community resources through volunteering, social and educational programing and mentoring. Retire United members are individuals, either retired or soon to retire, who recognize the important role philanthropy plays in strengthening the community.
​
why join?
Stay engaged with the community through enriching activities and service projects
Share expertise and wisdom with the next generation of leaders and philanthropists
Learn about real needs and issues affecting our community by engaging in meaningful volunteer opportunities and monthly United Way partner agency tours
​
membership benefits
Monthly opportunities to tour a Tulsa Area United Way partner agency
An invitation to a quarterly coffee with fellow members
Opportunities for pre-retirees to prepare for retirement
An invitation to an annual educational event featuring important topics for retirees


Questions?
Contact Heidi Braver, Director of Volunteer Experience at hbraver@tauw.org
Not yet a Tulsa Area United Way donor?
JOIN US!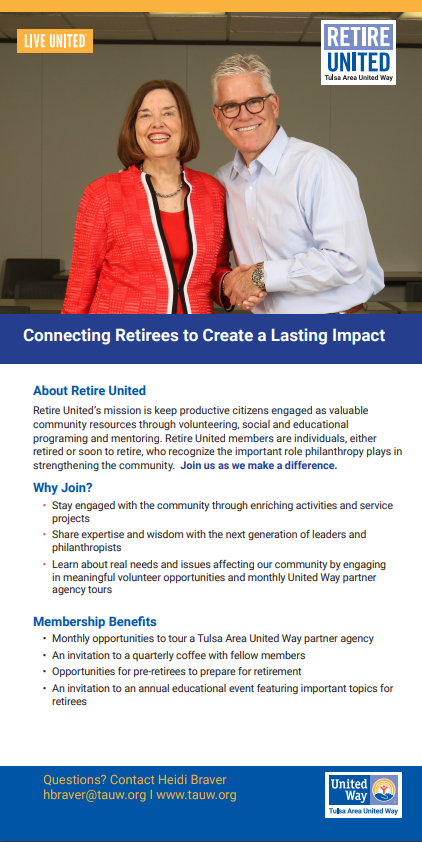 View & Download Retire
United Info Card