Your Campaign Team

Michael Lager joined the Tulsa Area United Way in 2021 after serving as a Loaned Executive during the 2020 campaign. He moved to Tulsa from Kansas City, MO in 2010 to assist adult students with finishing their education. Michael, being a non-traditional student himself, enjoys helping others secure brighter futures for themselves. With his B.A. in Organizational Leadership, and the experience he's gained by working in corporate environments over the past 15 years, he is excited to work with local companies and non-profits to help Tulsa continue being a vibrant and flourishing community.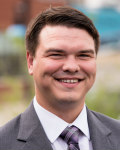 Chase Mowery joined the United Way in the spring of 2018 after working as the Community Engagement Coordinator for Big Brothers Big Sisters of Oklahoma, a United Way partner agency.
Originally from Illinois, Chase came to Tulsa to serve as an AmeriCorps Member with City Year, a national nonprofit that serves at-risk youth. While in City Year, Chase was the Positive School Climate Coordinator at Daniel Webster High School. Prior to City Year, Chase earned his B.A. in English at Monmouth College, graduating with honors in 2014.
Chase currently serves as a Big Brother to his Little, Logan. He is excited to join the Campaign Team to help make the Tulsa community a better place to live, work and raise a family.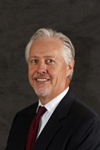 Steve Sumrall joined the United Way after serving as a Loaned Executive in the 2013 campaign. A long time Tulsan, Steve has over 20 years experience in B2B sales and management. As a passionate advocate for the TAUW, Steve relishes the opportunity to utilize his customer-centric business experience in a role that helps build a stronger community.
Have other questions or not sure who your staff member is? Feel free to ask us!
Haley Buzzard Hamilton
Director of Workplace Campaigns
hbuzzard@tauw.org
918.295.6664