Meet Our Leaders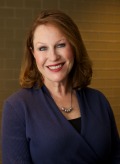 Alison Anthony
President and Chief Executive Officer
Alison Anthony joined TAUW in August 2017, after serving as President of the Williams Foundation and Director of Strategic Outreach at Williams. Previously, Anthony served as Director of Community Relations and Diversity, Director of Employee Relations, and Senior Organizational Effectiveness Consultant at Williams.
She previously chaired the Tulsa Area United Way's Strategic Planning Initiative. She also is a member of several professional organizations including the Association of Women in Communications and Leadership Oklahoma, among others.
Alison has served on the Board of Directors for numerous organizations in the Tulsa area, including the Tulsa Area United Way, Tulsa Community Foundation, Community Action Project (CAP – Tulsa), Community Service Council, and more.
She received master's and bachelor's degrees from Oklahoma State University and has completed several leadership training programs, including the Harvard Talent Pipeline Development Program, University of Tulsa Mini-MBA, and senior human resources professional certification from the Society of Human Resources Management.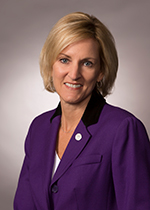 Caron Lawhorn
2021 Board Chair
Senior Vice President - One Gas
Caron Lawhorn was named senior vice president, chief financial officer, of ONE Gas in March 2019.
At ONE Gas's separation from ONEOK, Inc. into a standalone, publicly traded company, Lawhorn became senior vice president, commercial, responsible for commercial activities of ONE Gas's three natural gas distribution utilities. In early 2014, Lawhorn served in the same role at ONEOK, Inc.
Prior to that, she was president of ONEOK's natural gas distribution segment. From July 2009 until March 2011, she was senior vice president, corporate planning and development of ONEOK and ONEOK Partners, responsible for business development, strategic and long-range planning and capital investment.
In January 2019, Lawhorn was appointed to the board of directors of AAON (NASDAQ:AAON), a manufacturer of heating and air conditioning equipment headquartered in Tulsa. She serves on the board of regents of Tulsa Community College, serves on the American Gas Association's Finance Committee and is past chair of the board of directors of the Southern Gas Association. She is a graduate of Leadership Oklahoma Class 21 and Leadership Tulsa Class 32.
Lawhorn earned her Bachelor of Science degree in business administration from the University of Tulsa, where she was named a Distinguished Alumna of the university and an Outstanding Alumna in the College of Business. She also is a graduate of the Harvard Business School's Advanced Management Program.

Karen Keith
2021 Campaign Co-Chair
Tulsa County Commissioner
Karen Keith is serving her fourth term as Tulsa County Commissioner for District 2 and was first elected in 2008. Some of the projects she is most proud of include efforts to rebuild the Tulsa/West Tulsa Levee system. The project is currently entering the pre-engineering and design phase. And, after years of planning and broad support for the project, construction of the Gilcrease Expressway is well underway with a Fall 2022 completion date. Lastly, the design and location of a new building for the OSU Extension is also underway and Keith is excited to see this project come to fruition.
Keith grew up in Muskogee where she was active in 4-H and graduated from Muskogee High School in 1972. She put herself through college with scholarships and a variety of jobs and graduated in 1976 from Oklahoma State University with a degree in radio, TV-news and public affairs. Keith worked 26 years in broadcasting with 21 years at KJRH as an anchor, reporter and executive producer and host of "Oklahoma Living."
In 2002, Keith became Director of Community Relations and Vision implementation for Tulsa Mayor Bill LaFortune. Following her service at City Hall, Keith worked for the Tulsa Metro Chamber of Commerce as the Director of Partnership Development for the Tulsa Convention and Visitors Bureau.
Active in civic affairs, Keith served in 2013-2014 as the 100th president of the Rotary Club of Tulsa. She currently serves as the Governor's appointee to the Oklahoma Historical Society Board of Directors, the Will Rogers Memorial Foundation, the OKPOP Foundation and the Tulsa Arvest Board of Directors. She is a member of Leadership Oklahoma Class XX, the Oklahoma Academy and the Chambers of Commerce in Tulsa, Jenks, Sand Springs and Southwest Tulsa. She has also been involved in the Brookside Business Association for many years.
Keith is married to Patrick Malloy, a Tulsa attorney. They are proud to share their lives with Gulnara Taragachova and her daughter Samaya who live in the Netherlands.

Tim Lyons
2021 Campaign Co-Chair
President & CEO, TTCU Federal Credit Union
Tim Lyons is the president and CEO of TTCU Federal Credit Union. TTCU is the second largest credit union in Oklahoma, with $2.5 billion in assets and nineteen branches across northeastern Oklahoma. TTCU serves over 140,000 members.
Only the seventh president in TTCU's 85-year history, Tim was named CEO in 2011. Tim has overseen the credit union's rapid growth, opening ten new branches and a 90,000 square foot corporate headquarters in south Tulsa.
During his TTCU career, Tim also spearheaded TTCU's efforts to make FoolProof, an online financial literacy curriculum, available at no charge to all Oklahoma schools. To date, more than 165,000 Oklahoma high school students have participated in this program. He also encouraged an initiative to reach out to the Hispanic population and incorporate Spanish-language speakers into TTCU's front-line operations.
Tim has worked at TTCU for over thirty years. After graduating from Oral Roberts University in 1982 and earning his CPA, Tim began his professional career in public accounting. He started with TTCU in 1989 serving as Controller and then Chief Financial Officer before becoming CEO.
Very active in the community, Tim serves on numerous boards. He is the chairman of the Temple Foundation, which seeks to meet the health, welfare and education needs of children in the Tulsa metropolitan area. He is a strong advocate for educational causes as well. He serves on the boards for the Tulsa Community College Foundation, Oral Roberts University, Tulsa Area United Way and Tulsa Regional Chamber. He is a member of the Rotary Club of Tulsa. He and his wife, Carol, are longtime members of Christian Chapel and serve in various leadership and ministry capacities.
Tim and Carol have two daughters and six grandchildren.